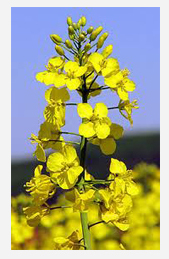 The genetic resource of rapeseed-mustard in our country is countinuously augmented through plant esploration and collections as well as through plant introduction from overseas. The DRMR holds a rich diversity of Brassica germplasm collected from different agro-climatic zones of India. A total of 2452 collections of Brassica germplasm were assembled from national and international sources including 782 indigenous collections, 299 exotic collections, 823 advance breeding lines, 115 released cultivars, 34 registred germplasm and 399 other type of material.
Proper digital documentation of these germplasm resources is a basic requirement which allows best use of data, easy retrieval and supply. The online system RMpgis developed ,is the plant germplasm information system for the DRMR collections of Rapeseed-Mustard Genetic Resources. The system provides common access to information on germplasm collections by enabling searches for information relating to the passport data, characteristics, and evaluation of accessions held by the Centres.
The RMpgis permits only to register user to search the full database of accession, guest user can search only sample database of accessions
The aims and objectives of the RMpgis include:
To provide the user friendly environment for management of germplasm database and search options to the user for searching desired accessions for their research purposes.